2022 Subaru Impreza 5-door vs 2022 Subaru Crosstrek

Sometimes the differences between subcompact crossovers and hatchback sedans can be hard to notice at a glance. The subcompact crossover is the smallest sport utility vehicle available, in large part to retain some of the benefits that small cars have over crossovers. But hatchback sedans are designed for a similar reason, to retain those benefits but increase cargo capacity. That's the purpose of the 2022 Subaru Impreza 5-door, and in many ways also the purpose of the 2022 Subaru Crosstrek. While the latter is a subcompact crossover, the former is a compact hatchback sedan. So, in case you were stuck on which option might be best for you, we thought we'd highlight some of the differences.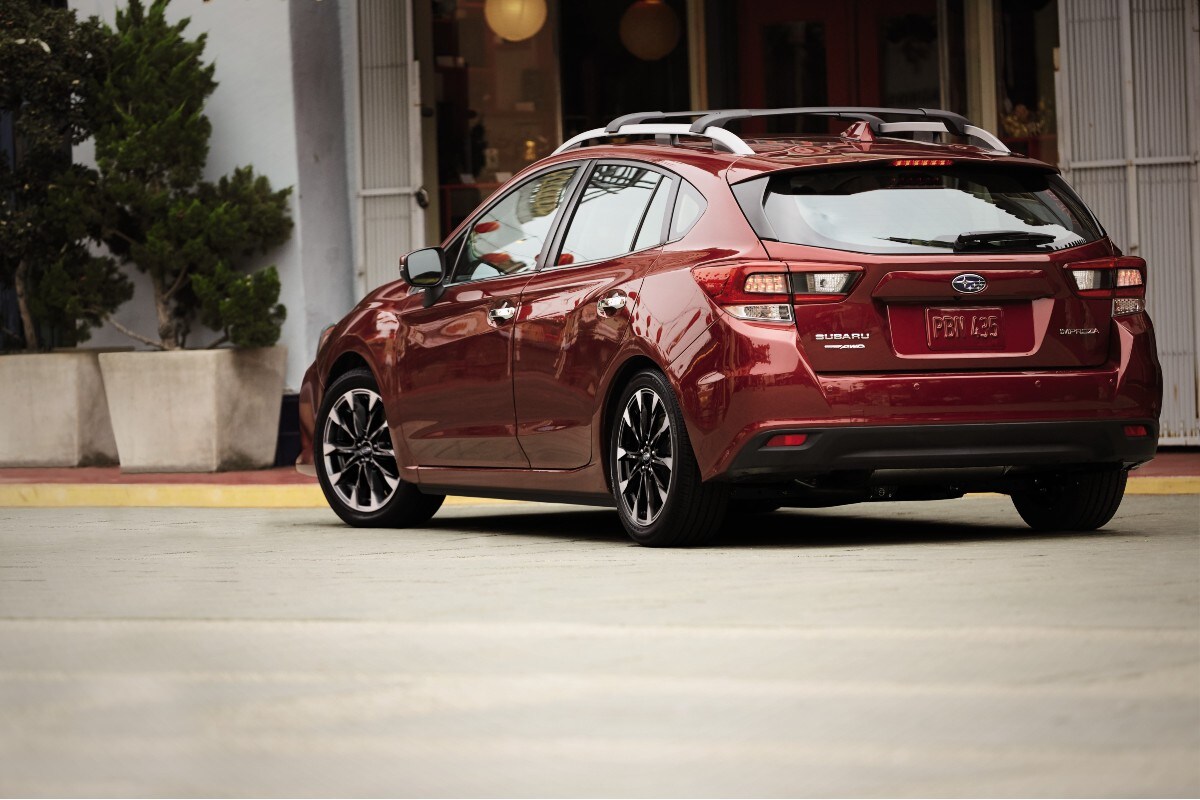 Performance & Efficiency
Both vehicles come standard with 2.0L 4-cylinder engines, although the Crosstrek is also available with a 2.5L upgrade. Unless you opt for that upgrade, performance in the two vehicles is identical at 152 horsepower alongside 145 pound-feet of torque. The big difference in powertrain between the two models is fuel efficiency. Both models can be equipped with manual transmissions or the Lineartronic CVT, but either way the Impreza 5-door is slightly more efficient than the Crosstrek.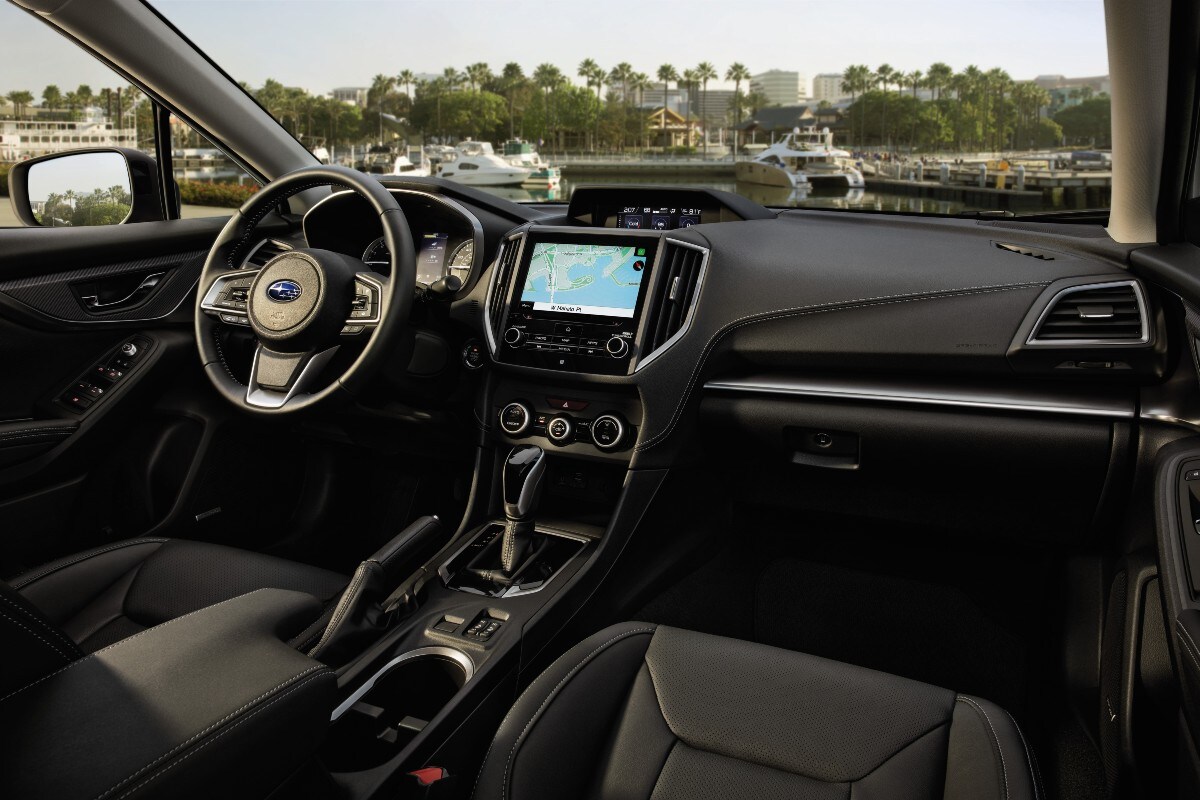 Ride & Handling
Moving away from technical specifications a bit, the way that these two vehicles ride and handle will be a big difference maker for some drivers. In this regard, many will likely see the Crosstrek as having the edge. This is thanks in large part to the inclusion of Active Torque Vectoring as well as the available engine option that increases power, but also because it has an extra 3.6 inches of ground clearance. However, opting for the 5-speed manual in the Impreza promises an enjoyable driving experience.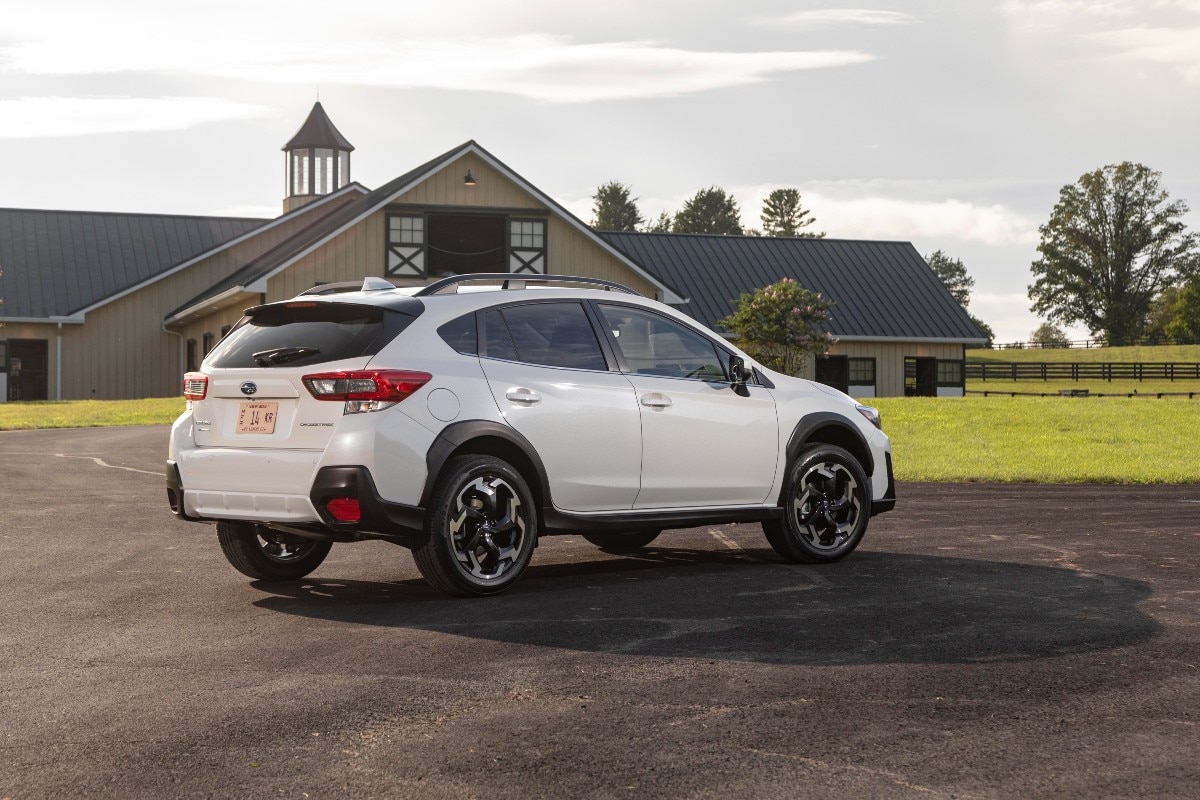 Cabin & Cargo Space
From there, we decided we should look to the interior of each vehicle. In truth, both models have respectably simplified cabin layouts that any drive is sure to enjoy. Comfort, convenience and user-friendliness are at the forefront of both, and they even offer nearly the same exact dimensions for cargo capacity. The Subaru Crosstrek offers 20.83 cubic feet of space behind the rear seats, while the Impreza 5-door offers 20.76 cu. ft. That difference is negligible, to be sure.
Find Your Subaru Vehicle at Briggs Subaru of Topeka
If you think you might be interested in either of these great options, be sure to check out what's available right now by heading over to our online inventory. Even if you can't find something that suits your needs, don't hesitate to give us a call and let us know what you're looking for, as we'd be happy to help you track it down.
Make an Inquiry
* Indicates a required field