STARLINK Safety and Security
[1]
STARLINK Safety and Security helps keep you and your Subaru safe whether you're in your vehicle, at your computer, or on your mobile device. Safety and Security services include Automatic Collision Notification, Enhanced Roadside Assistance, Stolen Vehicle Recovery and the added convenience of Remote Services.
STARLINK Multimedia
[2]
STARLINK Multimedia connects you and your Subaru to music, news, navigation, podcasts, and more. Wireless pairing and hands-free smartphone operation allow for safe and easy access to your favorite apps and content.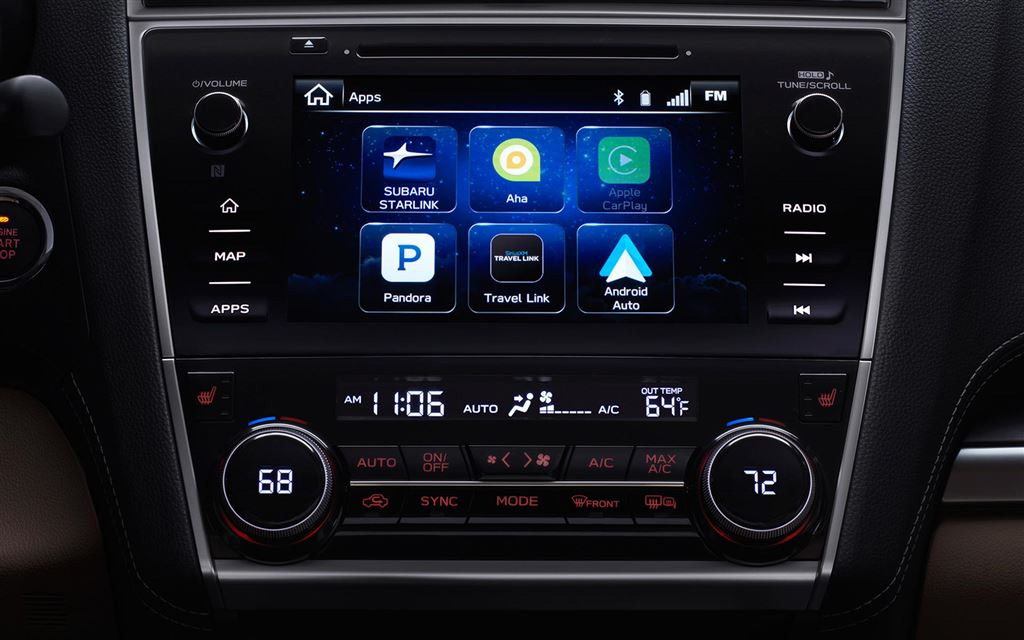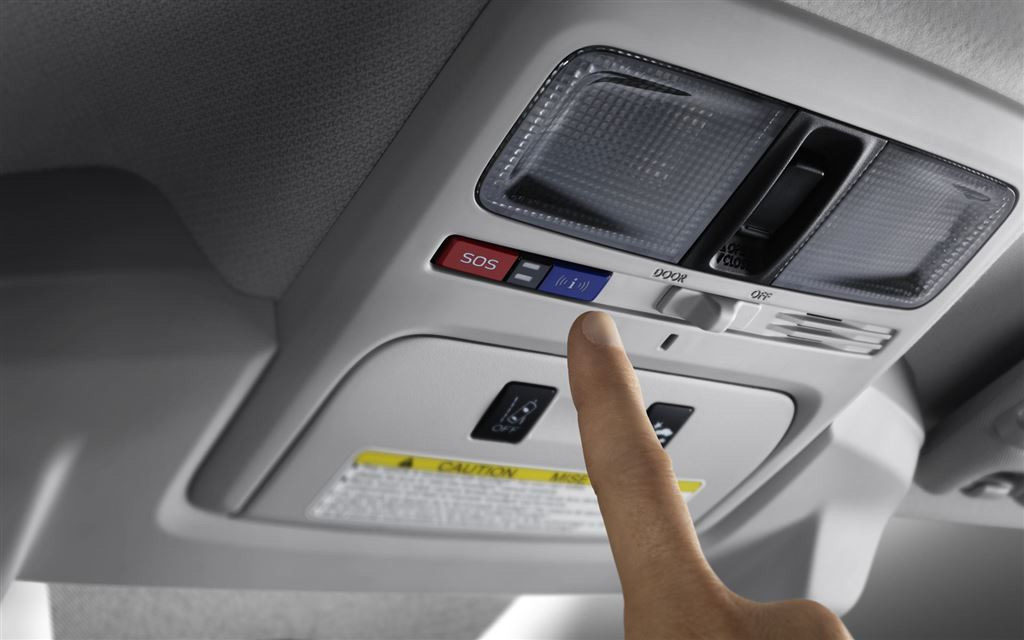 STARLINK Safety and Security
Automatic Collision Notification
When an airbag is deployed, a STARLINK Customer Care Advisor will promptly communicate with you via the speakers in your car and send the appropriate first responder.
SOS Emergency Assistance
Press the red SOS button in the overhead console to alert your STARLINK Customer Care Advisor from anywhere in the U.S., Alaska, Hawaii, and the District of Columbia.
Enhanced Roadside Assistance
Press the blue i button on your overhead console for nonemergency roadside assistance, and help can be sent to your exact GPS location.
Stolen Vehicle Recovery
If your vehicle is ever stolen, file a police report immediately, and then contact a STARLINK Customer Care Advisor at 1-855-753-2495. They'll work with police to help recover your vehicle.
Monthly Vehicle Health Report
STARLINK sends a monthly email with a link to a personalized website where you can view your full comprehensive diagnostic report.
Diagnostic Alerts
If a warning light pops up on the dashboard, you'll receive an email explaining the issue and how to resolve it. With more serious issues, you'll be prompted to visit your local retailer.
Vehicle Security Alarm Notifications
STARLINK will automatically notify you when your security alarm is activated. Go to your MySubaru account to manage who will receive these notifications.
Remote Services
Using the MySubaru app allows you to activate various vehicle features remotely, including:
Remote Lock/Unlock
Remote Horn and Lights
Remote Vehicle Locator
Maintenance Notifications
When your vehicle requires maintenance, you will be notified via email to help ensure that your Subaru receives the proper care at the proper time.
STARLINK Safety and Security Packages
Safety and Security offers two packages to fit your needs.
New Subaru owners enjoy a free year of STARLINK Safety Plus for their first year of ownership.