2023 Subaru Solterra Topeka KS

The latest fruits of the long-running partnership between Subaru and Toyota might be the sweetest. The two automotive juggernauts have collaborated on a number of projects through the years, such as the Subaru BRZ (or Toyota 86). But more recently, they collaborated on the brands' first all-electric vehicle, the 2023 Subaru Solterra (or Toyota bZ4X). All-electric vehicles are not only the future, but they're quickly becoming the present as well. If you're interested in an all-electric crossover of your own here in Topeka, KS, or the surrounding area, you should definitely consider the 2023 Subaru Solterra.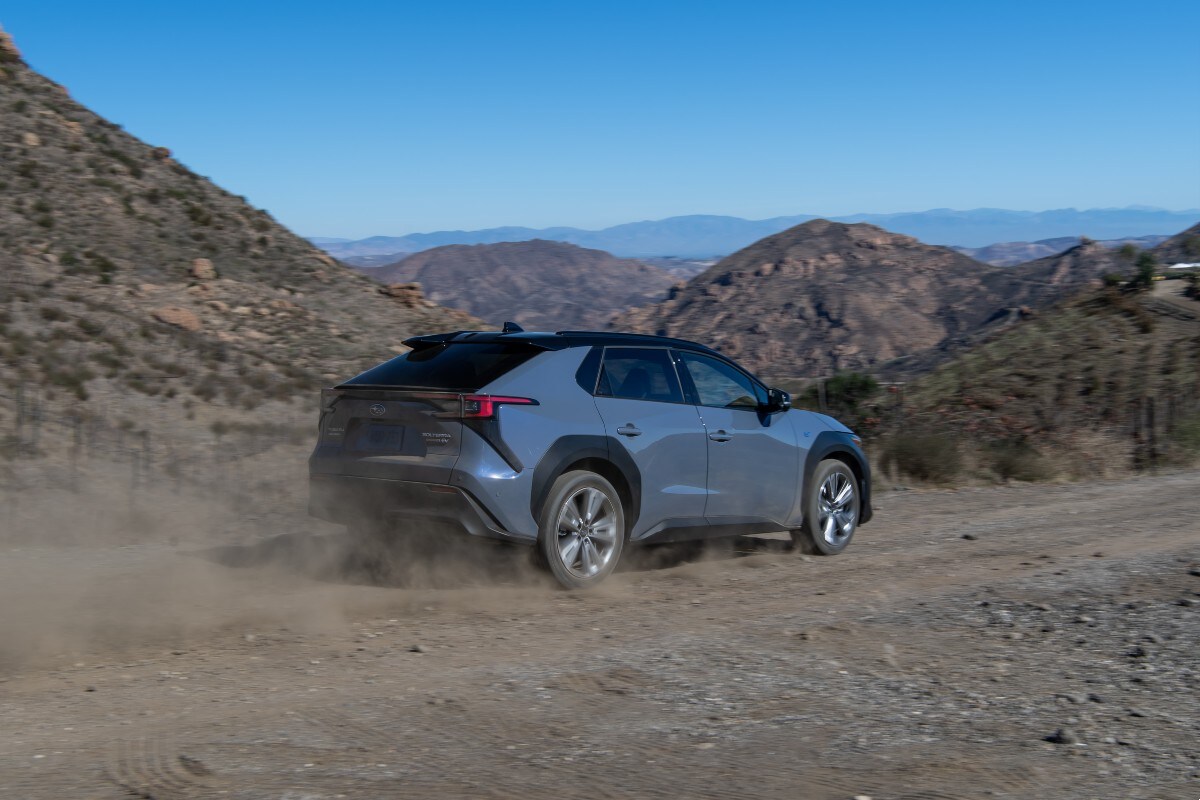 Range & Charge
The great thing about the brand-new 2023 Subaru Solterra is that it has more than enough range to be a daily driver, and plenty to pull off longer trips to boot. On a full charge, it's estimated to be able to travel 220 miles. Plus, you can charge up to 80 percent of the battery in less than an hour when using DC fast charging, but you can also charge with Level 1 or Level 2 charging, it'll just take a little longer.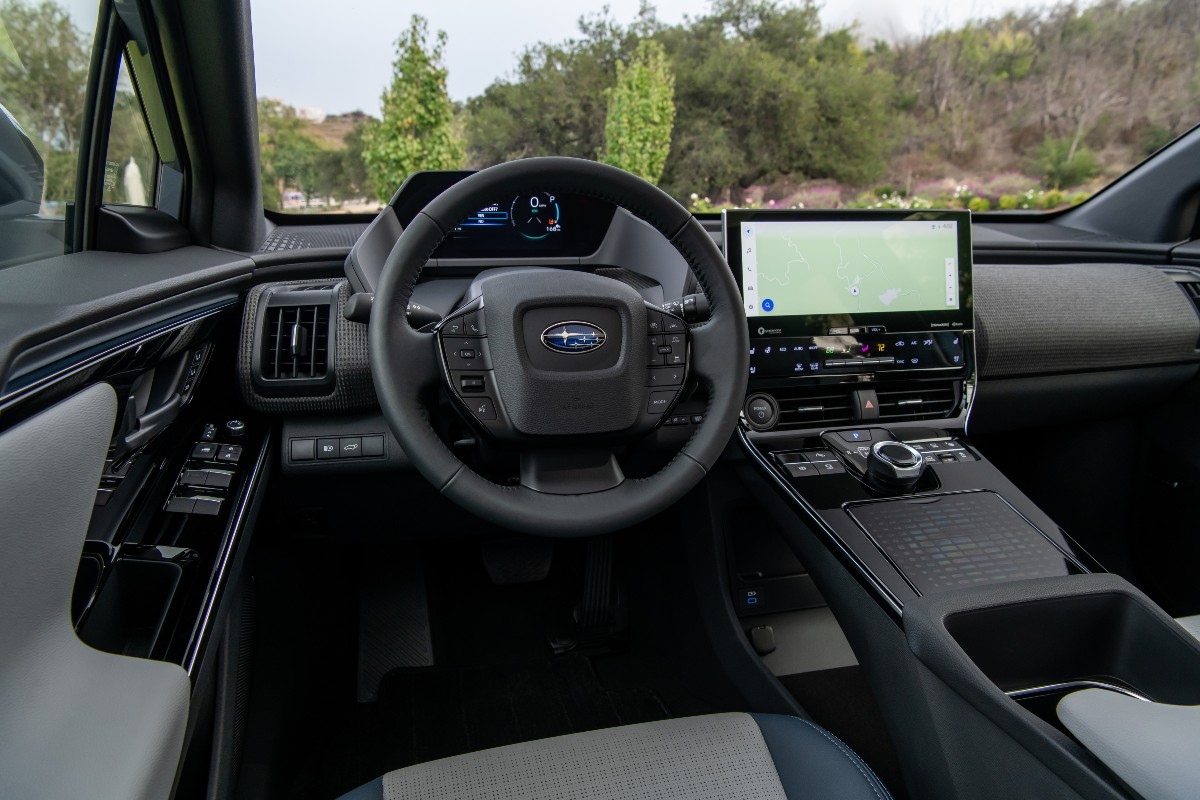 Power & Performance
Although the all-electric Solterra doesn't have a traditional gas-powered engine, it still offers plenty of power thanks to a pair of electric motors - one in the front, one in the rear. Combined, the electric powertrain is able to generate up to 218 horsepower alongside 248 pound-feet of torque. Performance is further enhanced by the signature Subaru feature called X-MODE, among other great features.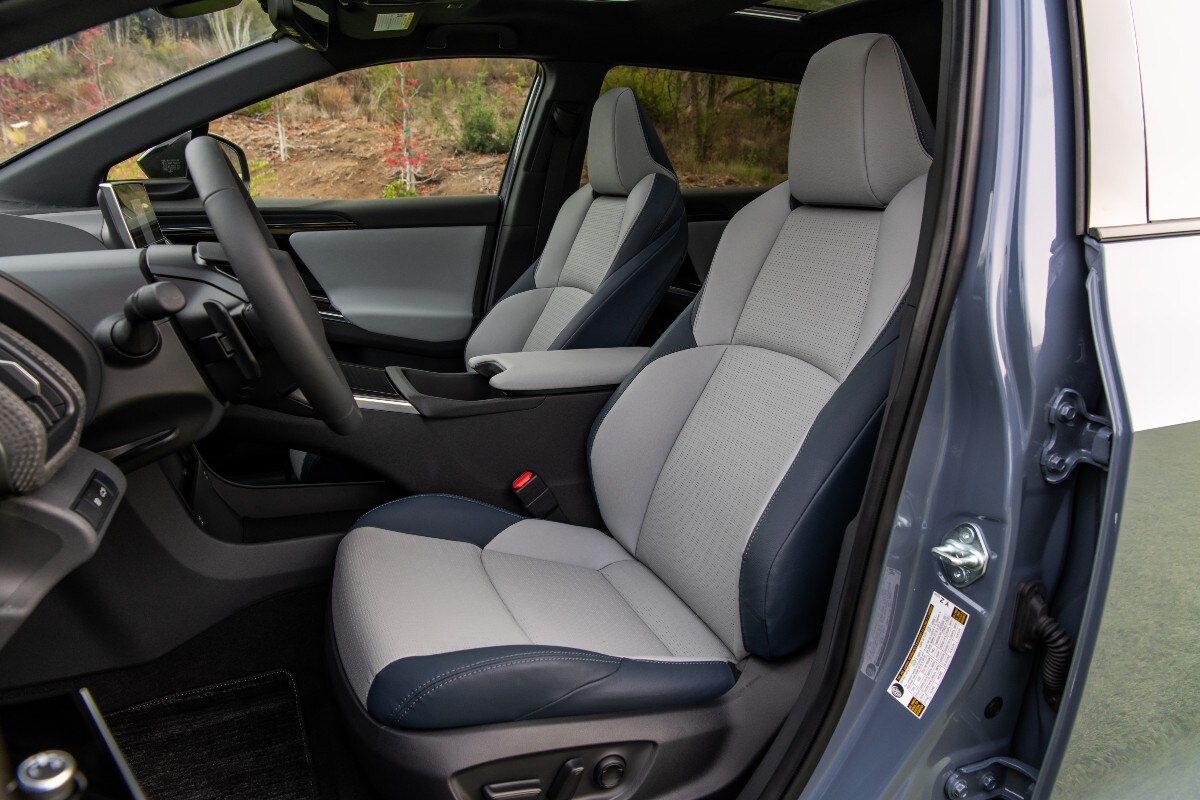 Seating & Space
As a compact crossover, the all-electric Subaru Solterra provides seating for up to five. Its rear seats provide 60/40 folding capability, which along with its two-position loading floor maximizes its cargo capacity. You and your passengers will have 95.7 cubic feet of space to stretch out and get comfortable in, with roughly 30 cubic feet of space behind the rear seats, depending on cargo floor position.
Find Your 2023 Subaru Solterra at Briggs Subaru
If you think you might be interested in a 2023 Subaru Solterra of your own, you can find one right here at Briggs Subaru of Topeka. This page is being created before the official release of the vehicle, so be sure to check out our online inventory to see if it has yet become available. If you don't see any, be sure to give us a call to register your interest with us!
Make an Inquiry
* Indicates a required field