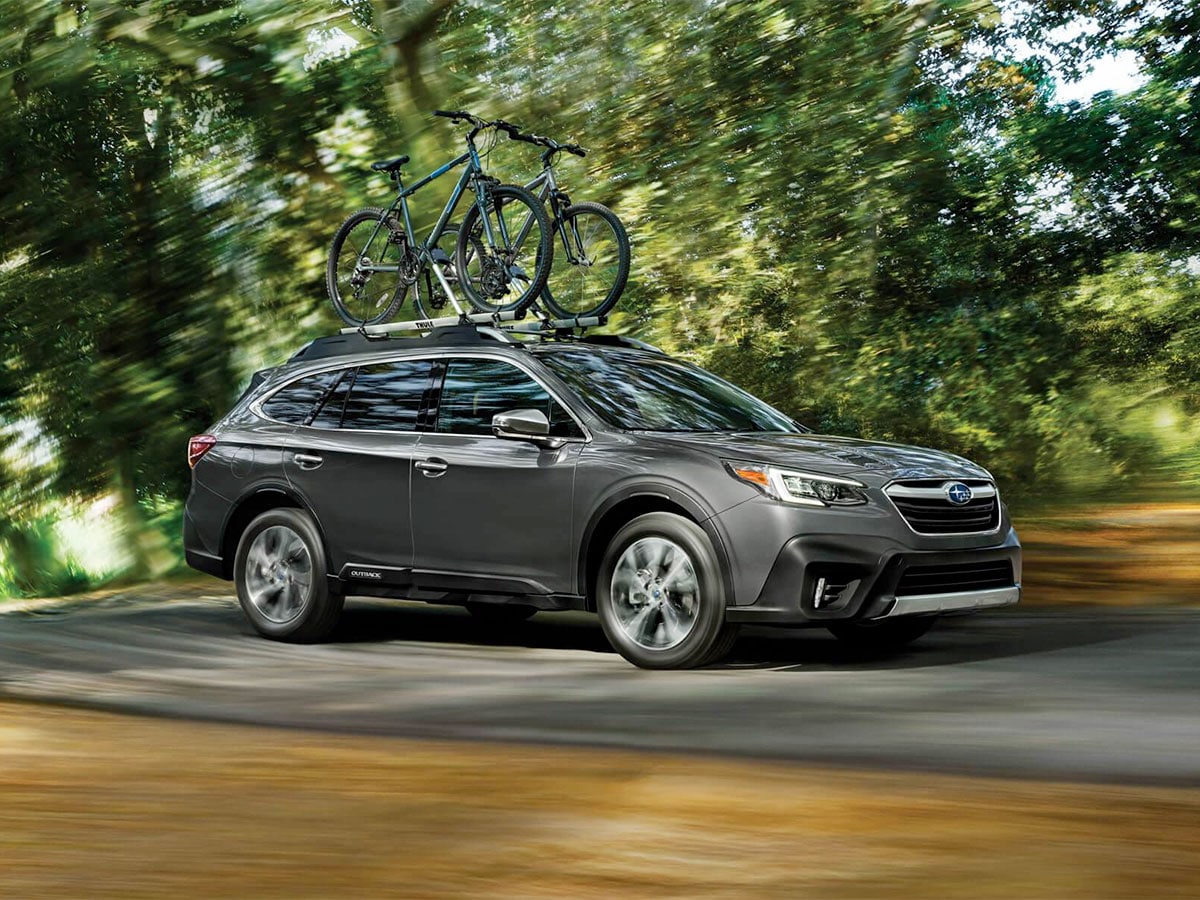 Spring Maintenance Prepares Your Car for Summer
There are two basic driving seasons in Kansas. Those are fall and winter, followed by spring and summer. Good car owners maintain their cars at least twice per year. Spring and fall are the best times to do that. Fall gets your car ready for wintertime driving. Once the springtime thaw arrives, Briggs Subaru of Topeka can prepare your car for the coming summertime driving and all the hot and humid weather it brings.
What Spring Maintenance Does
Our factory-trained technicians will inspect and maintain your brakes. If you run snow tires in the winter, we swap them out for all-season radials that handle rainy roads much better. We also balance and rotate your tires, and make sure the exhaust is in good shape. We also change your oil and oil filter. When we do that, we usually put in oil with a higher viscosity than you ran during the wintertime. That is to give your engine additional protection against high summertime heat. We check the wiper blades and change them when necessary, inspect your battery, and make sure the air conditioning is working its best. If we find any issues, we have genuine OEM parts and aftermarket parts from top brands to get your car in its best shape for summertime travels.
Why You Should Prepare Your Car For Varying Seasons
Springtime maintenance is the best time to ensure your car is ready for summer. Summertime temperatures are very high in Kansas, and your car needs to be in good shape to handle it. If your coolant is bad or your battery is weak, your car could suffer a breakdown. That might lead to a costly tow and repair bill. Preventive maintenance that prepares your car for the rigors of summertime driving will help to keep your travels cool and smooth. When fall arrives, we can get your car ready for wintertime travel travails.
Schedule Spring Maintenance Today at Briggs Subaru
When you are ready to get your car prepared for warm weather, bring it on it to us. Just call our friendly staff and schedule a time to come to Briggs Subaru of Topeka. We will get your car in its best shape for summertime driving and warm weather. The springtime maintenance takes about an hour to do. While we work on your car, you can entertain yourself in our customer lounge. It has free Wi-Fi, satellite TV, snacks, and drinks for your comfort. You also can drop off your car and use our shuttle service to take you to Manhattan, Junction City, and other nearby communities. We will have your car ready for warm-weather travels before you get back.
Service Hours
Monday

7:00am - 6:00pm

Tuesday

7:00am - 6:00pm

Wednesday

7:00am - 6:00pm

Thursday

7:00am - 6:00pm

Friday

7:00am - 6:00pm

Saturday

8:00am - 4:00pm

Sunday

Closed