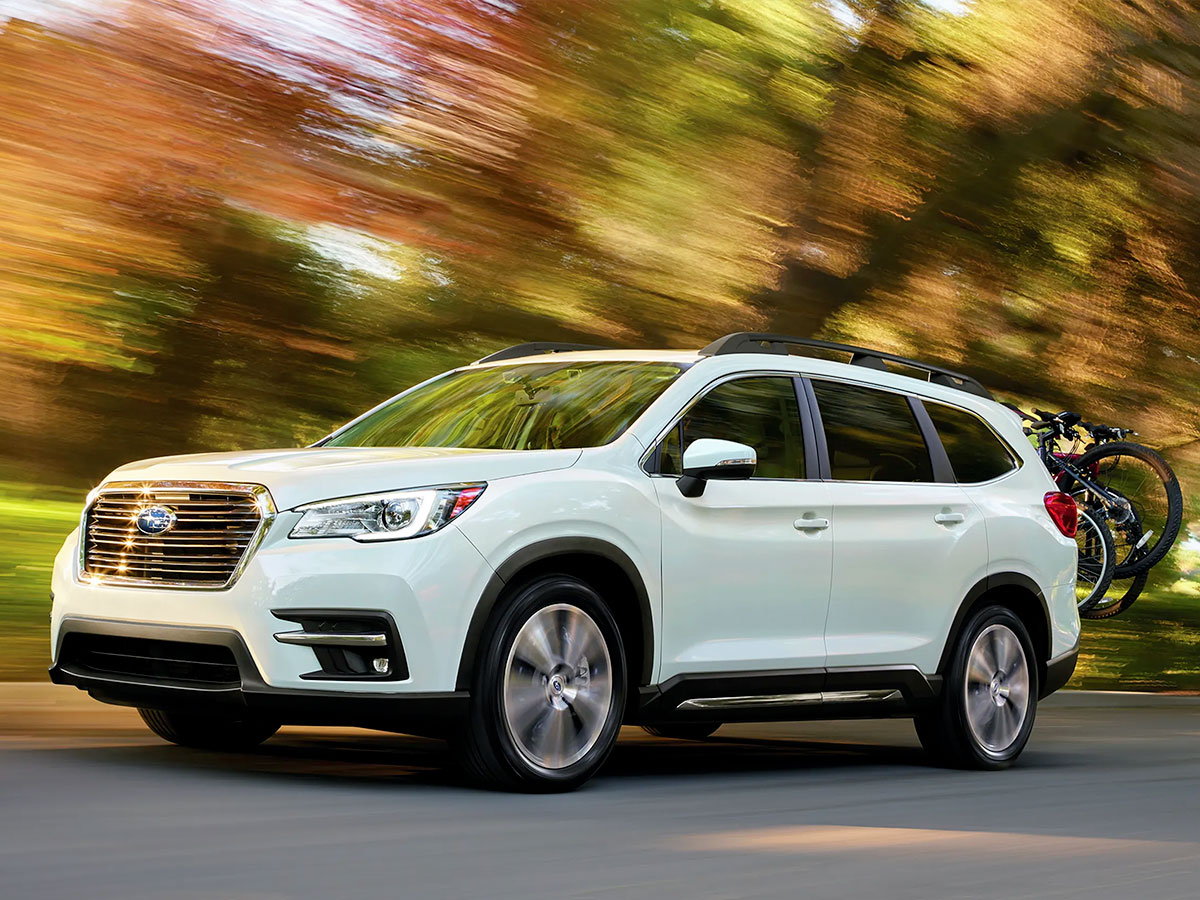 Subaru Oil Changes near Manhattan, KS
When was the last time your vehicle's oil was changed? If you are like most people, you wait until 6,000 to 8,000 miles are traversed before changing your oil. However, if you wait too long, there is a chance your Subaru's engine will endure unnecessary wear or possibly even require a replacement due to thick and sludgy oil that should have been replaced thousands of miles ago. Whether you live/work in Topeka, Manhattan or Junction City, our automotive experts are here to perform your oil and filter replacements on your behalf.
Oil is the Lifeblood of Your Vehicle
Every vehicle needs a fresh supply of oil
every 5,000 to 7,000 miles
. The little bit of money necessary for an oil change done right pales in comparison to the cost of an engine replacement or other automotive service resulting from old, unchanged oil. Think of your vehicle's oil in the same vein (pun intended) as the blood in your body. If the oil is of low quality, it will compromise the vehicle's functionality similar to how issues with blood negatively impact the human body. 
If you live or work in Topeka, Junction City or Manhattan, we will change your oil and filter with the specific type of oil necessary for your unique vehicle. We provide conventional oil, semi-synthetic oil, and fully synthetic oil. Our team can even perform a Subaru diesel vehicle oil change. Regardless of the specific oil, your vehicle requires, our technicians will drain the current oil and replace it with fresh oil to ensure optimal functionality.
A Brief Look at why Oil Changes are so Important
Fail to replace your vehicle's oil every 5,000 miles or so and you might end up with a litany of problems. The specific frequency of oil changes optimal for your vehicle hinge on the make and model as well as the type of oil necessary for its specific engine. If the oil is not changed regularly, your vehicle will not function as designed. The failure to change oil at the appropriate mileage intervals has the potential to cause lasting damage to the engine. 
Repairing these problems will prove costly. The worst-case scenario is the replacement of the entire engine. If you wait too long, the oil will eventually clump within the engine, causing it to malfunction and possibly render it useless until a full engine replacement is performed. The moral of the story is to have your oil change near Manhattan performed sooner rather than later.
Great Deals on Oil Changes
In terms of specials related to oil changes, our 30K service special is available at $50 off. This servicing includes oil filter service in addition to tire rotation, engine air filter inspection, brake fluid exchange, and alignment inspection. Our 6,000-mile service interval special also includes oil filter service. Available at an affordable $89.95, this service also includes tire rotation and a multi-point inspection.
Schedule Your Oil Change at Briggs Subaru of Topeka
If your car, truck or SUV's oil has not been changed in the past 5,000 to 7,000 miles, it is time to take action. Our team is here to change your oil and filter to ensure your vehicle operates as designed. Give us a call at
888-774-4697
to schedule an appointment.
Service Hours
Monday

7:00am - 6:00pm

Tuesday

7:00am - 6:00pm

Wednesday

7:00am - 6:00pm

Thursday

7:00am - 6:00pm

Friday

7:00am - 6:00pm

Saturday

7:00am - 2:00pm

Sunday

Closed