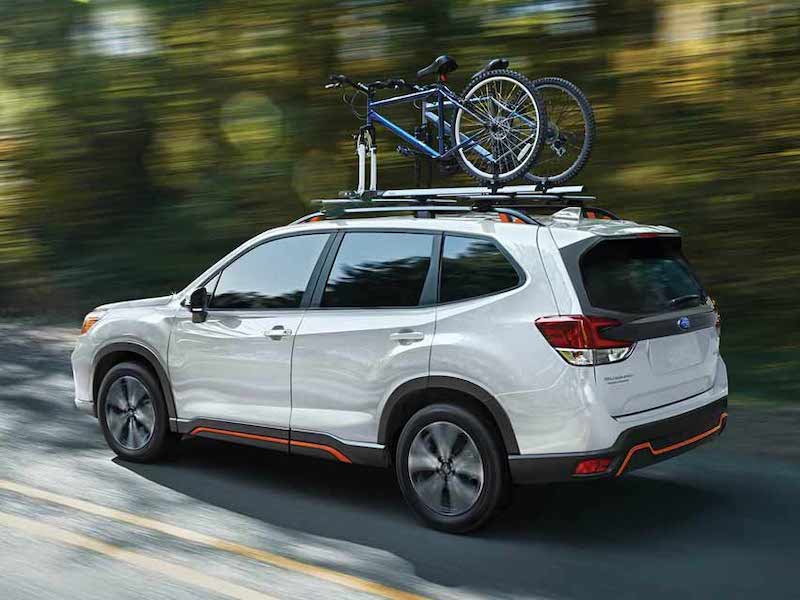 Independent Service Shops Vs. Briggs Subaru
We understand the hustle at Briggs Subaru of Topeka. However, independent service shops cannot compare to the service and quality you'll receive at Briggs Subaru. We are a certified Subaru dealership and service center. You're taking a chance if you bring your Subaru or other vehicles to an independent shop.
Independent Service Shops: Not A Bet You Should Take
The mechanics that you'll find at these independent shops are often self-taught. If you're fortunate enough to find an independent shop mechanic who has been trained at an accredited vocational school, they have not been certified by Subaru. There is just no telling who will be servicing your car. A car is a machine. If you take it to someone who doesn't know exactly what they're doing, chances are they'll make a mistake. You may have to pay for this mistake for the rest of your car's life.
Check The Parts
Another big issue that you'll find at an independent service shop is the kind of parts that are in use. Briggs Subaru of Topeka uses OEM or original equipment manufacturer parts. These parts were designed just for your make and model vehicle. This along with a Subaru certified technician equals the very best that you can do for your car. On top of that, our parts and service are guaranteed and under warranty at Briggs Subaru of Topeka. Many independent service centers or shops use aftermarket/3rd party/discount auto parts. They are not mandated to use a certified part. Just like the technicians that you'll find there, monetary shortcuts may be made. A certified dealership must only use Subaru OEM parts as well as Subaru-trained technicians.
What Briggs Subaru Brings To The Table
When you're working with a certified dealership like Briggs Subaru of Topeka you're getting the best, comprehensive care for your car and your wallet. We work with more insurance companies and can get you back on the road after an accident or other issues, quickly. Our dealership is replete with a warm and cozy waiting area. While you're waiting for your vehicle to be serviced you can treat yourself and your family members to free coffee, beverages, magazines, and television.
Service & Sales Beyond Compare in Topeka, KS
Our service center is completely equipped to handle every possible maintenance and service issue your Subaru needs. That includes transmission fluid exchanges, brake fluid exchanges, tire sales, and service. These maintenance features will keep you driving your Subaru for years and years to come. If you're in the market for a new, used or certified used Subaru you cannot find a better dealership in the region than Briggs Subaru of Topeka.
Service Hours
Monday

7:00am - 6:00pm

Tuesday

7:00am - 6:00pm

Wednesday

7:00am - 6:00pm

Thursday

7:00am - 6:00pm

Friday

7:00am - 6:00pm

Saturday

8:00am - 4:00pm

Sunday

Closed