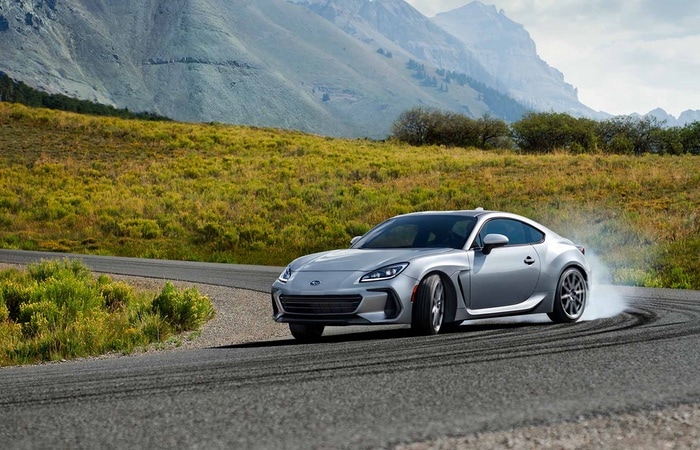 Subaru has finally announced the pricing for their new model of the BRZ, and it's not what you expect. The 2022 BRZ will actually be cheaper than its predecessor, despite being more powerful and more sporty than previous models. Let's take a look at the new BRZ and the price changes.
The powerful new BRZ will have a 2.4-liter H-4,which will produce 228 hp and 184 lb-ft of torque, increases of 23 hp and 28 lb-ft over the previous car's 2.0-liter engine output. The torque delivery is improved as well, going from 6,400 rpm to 3,700 rpm, which is a drastic improvement. The chassis has improved, the suspension has been redesigned, and the interior has received many great improvements. With all these great new features you'd expect a price bump, but somehow it's done the opposite.
For the 2020 BRZ the price was $28,845, and it drops to $27,995 for 2022. The 2022 BRZ will come in two trim levels; Premium and Limited. Both are well-equipped and include well-bolstered sport seats, a leather-wrapped steering wheel, and an 8-inch touchscreen controlling climate and infotainment functions.
As with previous models, a six-speed automatic transmission is an extra-cost option. And in addition to the base Premium trim, the Limited trim will come standard with 18-inch wheels sporting a matte gray finish, Michelin Pilot Sport 4 tires, and standard driver assistance tech such as blind-spot notification, lane keep assist, rear cross-traffic alert, and Subaru's Starlink system. All 2022 BRZs come with a standard Torsen limited-slip rear differential as well.
The 2022 BRZ goes on sale this fall. If you're interested in the new 2022 BRZ, then stay tuned for the official release date. When the new BRZ hits dealerships we'll let you know, and you can come in and give this bad boy a test drive.