2023 Subaru Ascent Topeka KS

The Subaru Ascent is still a relatively new vehicle. To be more specific, it's only been around since the 2019 model year. But that doesn't mean Subaru isn't going to do everything it can to keep improving it, which is exactly what's going on this year. The 2023 Subaru Ascent has been refreshed this year with a host of updated design cues and other improvements, and we're stoked to be able to provide this incredible midsize crossover utility vehicle to shoppers right here in Topeka, Kansas.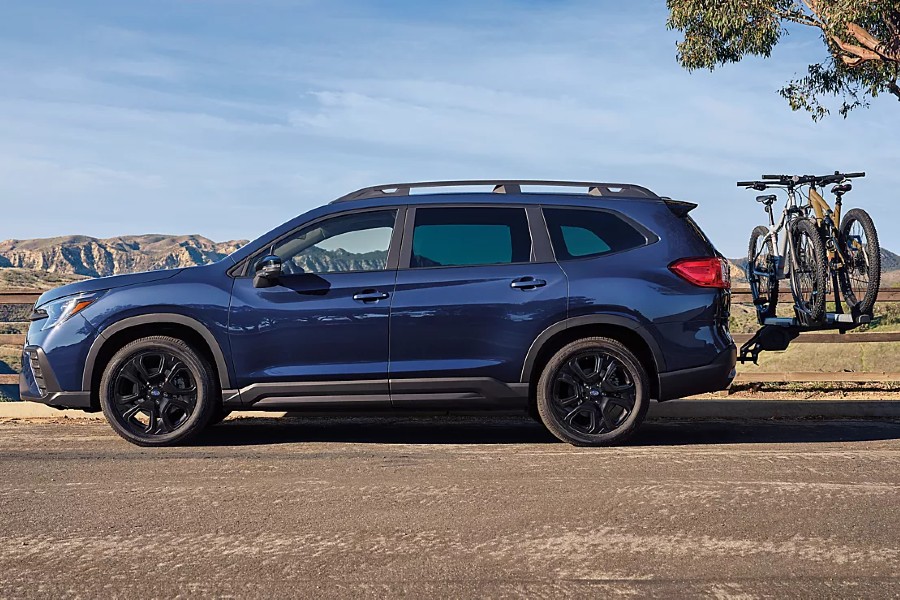 What's new for 2023?
For the 2023 model year, the Subaru Ascent has received some enhancements to its exterior aesthetic, plus a few new technologies throughout the vehicle. In addition, the new Onyx Edition Limited trim level has been added, which we'll touch on to the right. As for its updated design, the front fascia of the Ascent has been emboldened with a larger grille, redesigned LED headlights and a front bumper that elicits more aggression. EyeSight has been enhanced this year as well, which we'll also expand on to the right, but other new features include Cabin Connect, an 11.6" Multimedia Plus system and more.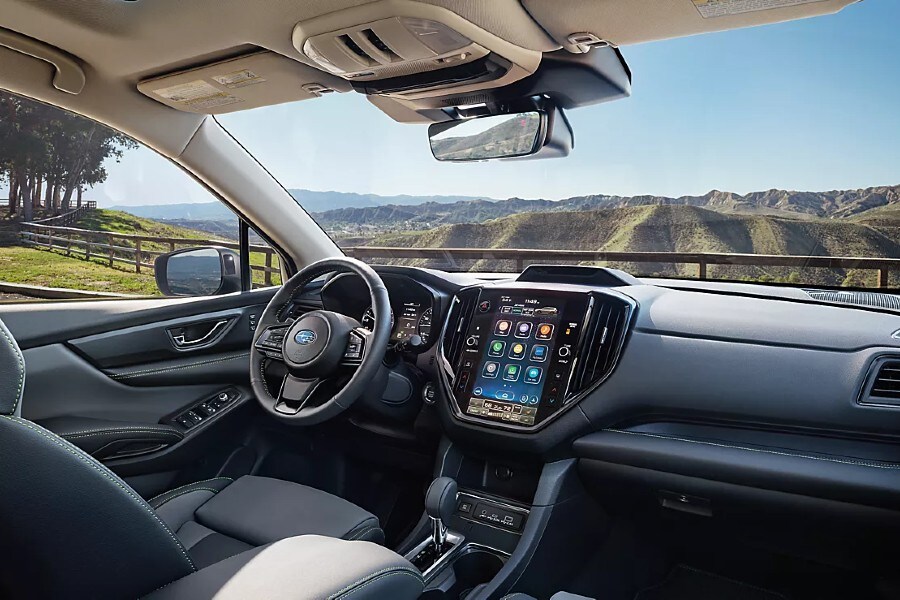 EyeSight Driver Assist
The new Ascent will come with the most up-to-date version of the award-winning Subaru EyeSight Driver Assist Technology suite. The latest update to the system means that the safety suite will be able to operate more smoothly than previous iterations, and under even more conditions than previously. Engineers gave the suite a wider field of view, updated the system's control software and even added an electric brake booster to the mix. In addition, a new Wide-Angle Mono Camera has been added to the system, standard across the board. Finally, Automatic Emergency Steering has been added as a new safety feature.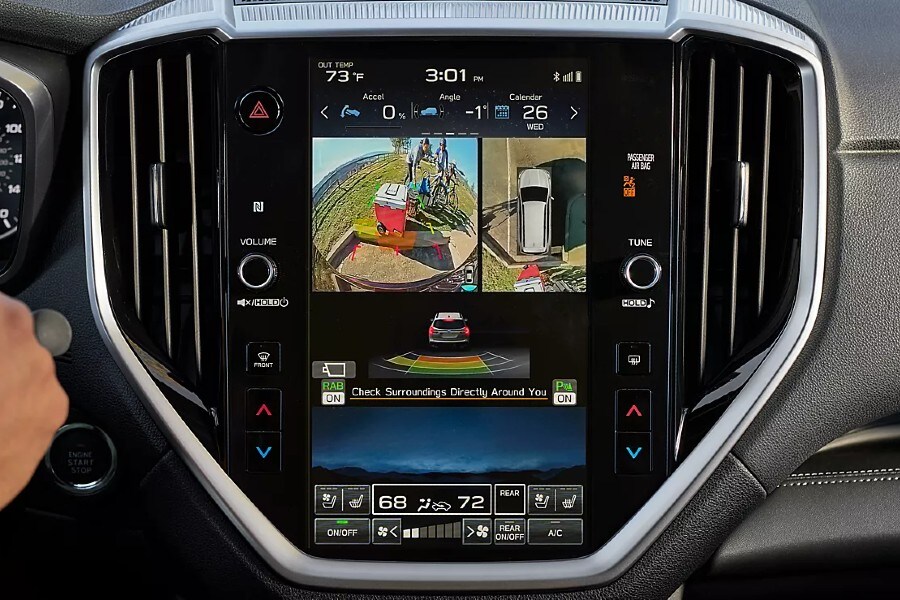 Trims & Packages
This year the Subaru Ascent is available in a total of 11 different configurations. These kick off with the base trim level, then the Premium 8-passenger, Premium 7-passenger, Onyx Edition, Limited 8-passenger, Limited 7-passenger, Onyx Edition Limited and Touring. In addition to these trim levels, you can opt for the Convenience Package on the Premium 8-passenger or the Technology Package on both Limited trims. The Convenience and Technology packages add even more content to their already packed trim levels, such as Keyless Access in the Convenience Package or 11.6" Multimedia Navigation in the Technology.
Find Your 2023 Subaru Ascent at Briggs Subaru
If you think you might be interested in an updated 2023 Subaru Ascent of your own, be sure to reach out to us right here at Briggs Subaru of Topeka. Or, you can check out our online inventory to see what we have available! Either way, we look forward to hearing from you and seeing you drive off the lot in a new Subaru vehicle.
Make an Inquiry
* Indicates a required field